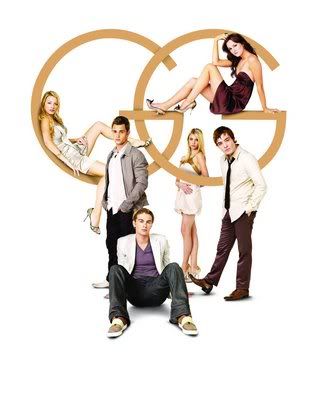 Having been out of the country for a week I was feeling a little TV deprived (I should get used to it considering seasons are coming to a close and soon I'll be avoiding the medium all together). This week is sure to deliver some hits.
Monday: Gossip Girl got juicy last week with Serena's decision to leave the country, the introduction of Rufus and Lily's son (sort of), Chuck and Vanessa's affair, and Nate and Blair's second chance at romance. These last few episodes should be amazing especially leading up to the introduction of the show's spin-off. Remember Michelle Trachtenburg is due for a repeat guest appearance (they hinted at it last week).
Tuesday: I'm not an American Idol fan (I know right?) so I won't spend much time dwelling over that over-extended phenom. Instead I'll head back to the CW where there is a brand new episode of 90210. Last week's episode felt like it may have been jumping the shark, but look for a strong comeback this week when the characters can pull it back together. Dixon and Annie's relationship issues are enough to drive the show which makes Naomi's presence an added bonus. Also remember Tori Spelling is on her way back...so original fans of the series are in for a treat.
Wednesday: This is really the only off-night of the week in my opinion. There is nothing here I HAVE to watch...but Scrubs fans will be happy to note there is a brand new episode airing on ABC. If that doesn't float your boat there are some great cable movies on Wednesday night that could be equally worth your time. If you're lucky enough to have On Demand I suggest you check out the WB section and watch a classic episode of Veronica Mars instead.
Thursday: This is by far my favorite night of television...and the one I'm never around to watch live. CSI and the Office are both brand new. CSI's 200th episode was a total let-down, in my opinion. But I have a feeling this week Lawrence Fishbourne and crew will make amends.
***I just wanted to point out of the irony of the fact that the Disney Channel in preparation for the Hannah Montana Movie premeire is going back to the franchise that started it all with the airing of the Lizzie McGuire Movie.
Friday: This night belongs to CBS. With new episodes of Ghost Whisperer AND Numbers if you don't have plans these are the shows to watch. The good news is that if you plan on being at the bar like me you can watch Numbers On Demand the next morning!