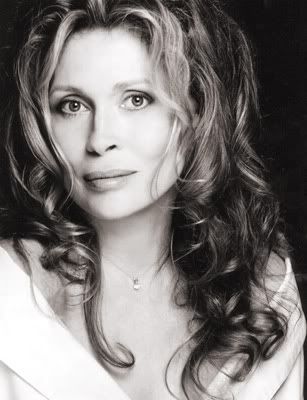 We told you earlier that former teen queen and Disney starlet Hilary Duff landed the role of Bonnie in a remake of
Bonnie and Clyde
. Upon hearing about the casting decision Faye Dunaway, who was the original Bonnie, lashed out claiming that Duff wasn't a 'real' actress. I'm not sure what defines a 'real' actress, but apparently Duff ain't it.
Not to be dissed and dismissed, Hilary recently fired back with the following:
"I think that my fans that are going to go see the movie don't even know who she is, so you know…. I think it was a little unnecessary but I might be mad if I looked like that now too."
Ouch. First of all, good for Hilary. For someone who hasn't had a respectable role in film for...well...maybe ever...she certainly can hold her own against the Oscar winning Dunaway. I'm thinking we should lock the two of them in a room together and let them hash it out. Or, better yet, they could settle their score Miley style and have a YouTube dance/sing off. I like the former better.