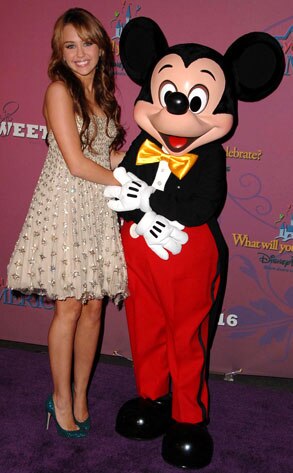 Miley Cyrus and I finally have something in common: We both got used cars for our sixteenth birthdays. Granted mine was a platinum colored 1986 Mercury Cougar fondly nicknamed "Goldmember", while Mileys was well...a Porsche.
The sixteen year old Disney starlet didn't just get the car, remember a month ago her folks shut down Walt Disney Land resort to throw her a kick-ass party too. Come to think of it, I had a party for my sixteenth also. Only no celebrities showed up, and tickets to attend didn't cost a couple of hundred dollars.
Cyrus has another reason to celebrate this month, the dual threat nabbed a Golden Globe nomination for her original theme song to the animated feature
Bolt
. Cyrus and John Travolta teamed up to sing "I Thought I'd Lost You" which has become an iTunes favorite.